Personal Injury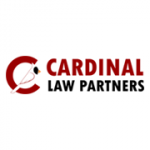 Address:
181 Wind Chime Court, Suite 103, Raleigh, North Carolina
27615
Firm Description:
Cardinal Law Partners is a team of personal injury lawyers in North & South Carolina.
Long Firm Description:
At Cardinal Law Partners, we have more than 50 years of collective legal experience in representing clients in the areas of Workers' Compensation, Personal Injury and Social Security Disability in both North and South Carolina. All of our attorneys are North Carolina Board Certified Workers' Compensation Specialists and will help you understand your rights. Our law offices are located conveniently in Raleigh, Greensboro, Charlotte, and Belmont so you can always visit the nearest Cardinal Law Partners office for a free legal consultation.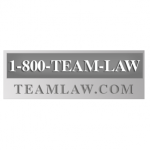 Address:
136 Central Avenue, Clark, NJ, United States
07066
Long Firm Description:
At Team Law, we have a group of personal injury lawyers that serve NJ residents in Middlesex, Hudson, Essex and Union counties and throughout New Jersey. We are committed to helping our clients obtain the highest level of compensation for their injuries. If we are not successful in getting you financially compensated, you don't pay. Our legal expertise extends to practice areas such as medical malpractice, motor vehicle accidents, workers' compensation, employee issues, and more. Contact us today to get the best legal representation for your personal injury cases in New Jersey.
Address:
10 S. Broadway, Suite 1125, St. Louis, Missouri
63102
Long Firm Description:
A personal injury and products liability law firm.